Florence Article Map
Here is a list of all the articles on our site. This list is constantly evolving and growing so check back often.
Basilica di Santa Maria del Fiore- Santa Maria del Fiore full story
Giotto's Bell Tower- Bell Tower full story
Baptistery- Baptistery full story
Santa Croce Basilica- Santa Croce full story
San Miniato Al Monte Basilica- San Miniato full story
Boboli Gardens- Boboli Gardens full story
Ponte Vecchio- Ponte Vecchio full story
Medici Chapel- Medici Chapel full story
Bargello- Click here for full story
Accademia- Accademia full story
Pitti Palace- Pitti Palace full story
Uffizi Museum- Uffizi full story
Duomo Museum- Duomo Museum full story
Florence Shopping- Florence Shopping full story
Piazza della Republica- Piazza della Republica full story
Piazza della Signoria- Piazza della Signoria full story
Piazza Santa Croce- Piazza Santa Croce full story
Piazzale Michelangelo- Piazzale Michelangelo full story
Fiesole- Fiesole full story
Siena- Siena full story
Orvieto- Orvieto full story
Florence Restaurants- Florence Restaurants full story
Florence Italy Hotels- Florence Italy Hotels full story
Flights to Italy- Flights to Italy full story
Travel Resources- Travel Resources full story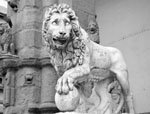 Festivals & Events:
Maggio Musicale Fiorentino- "Musical May"- Italy's oldest and most prestigious music festival.
Calcio Storico- A wild, almost modern day gladiatorial contest between two teams combining rugby, soccer and wrestling. Held annually between June 24-28.
Estate Fiesolana- "Summer in Fiesole" - Nearby Fiesole comes alive with a variety of dance, music and theater performances in their amazing ancient Roman theater. Events run through September.
Florence Dance Festival - International dance companies perform in the cities most beautiful outdoor locations, such as Piazzale Michelangelo and the Boboli Gardens.
International Antique Show - Held in mid-September in uneven years.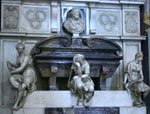 Want to know what's going on in Florence?
Sign up for our monthly newsletter "The Florentine", to find out about upcoming events, deals and happenings!