Florence Shopping
If you are a diehard shopper, then shopping in Florence is one thing that you will not want to miss. Florence is a shopper's paradise and caters to people from all walks of life. If you are looking for a bargain then be assured that Florence has it. If you want to shop in a high-end store, then Florence is the place to be. Whether it is antiques, jewelery or fashion, Florence is well known for designer items, leather goods, jewelry and more. Florence has it all…choices galore!
If you love leather stuff then the shops in Florence give you plenty of choices when it comes to handmade items such as wallets, jackets, briefcases and shoes. Most of the leather goods and shops are situated in Santa Croce and San Lorenzo. There are many leather schools which can tell you of the intricacies of making things with leather.
Though there are many regular leather shops here, Florence is also famous for two outdoor markets as well. One of them is situated between Piazza San Lorenzo and Via Nazionale along the Via Dell'Ariento. The other market is known as the Mercato Nuovo which was built in the 16th century and is located under a logia lying a few steps from the Ponte Vecchio. These two markets are really worth a look before you decide to visit the shops
Florence has some legendary gold smiths who have been there for more than 400 years. The Ponte Vecchio Bridge boasts of some of the finest shops in the world where you will find an impressive array of gold masterpieces. Top shops such as Piccni, Melli and Mannelli are located here. The jewelry is usually made of 18 K gold and is world famous.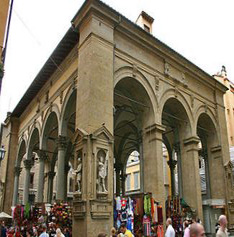 If you love history and like collecting antiques, then Florence is the place for you. Most of the well known antique shops are situated on Santo Spirito. Here you can shop for some beautiful chandeliers, chairs, vases and frames just to name a few. These antique shops have genuine antiques as well as some famous reproduction pieces. It will benefit you to have some knowledge of real and replicated antiques, especially if you plan on making a purchase of an antique item.
Mercato San Lorenzo is one of the most well known markets in Florence. It is centrally located and accessible from all the major parts of the city. This market is quite big and has some great seasonal items, designer style clothes and leather items. You can really haggle here since it's a bargain hunter's paradise!
Florence is the second most important hub of Italian Fashion, being second only to Milan. You can have a look at some of the great names in fashion like Versace, Gucci and Feragamo at Via de' Tornabuoni. The well known designer names like Valentino, Armani and Pucci are also situated on Via della igna Nuova. Apart from these high end fashion stores, Florence also houses some of the more reasonably priced outlets like Max Mara and Krizia. If you need some everyday clothes then you can look at Coin in Via dei Calzaiuoli and Upim on Via Speziali.
Florence is a shopoholics dream which caters to every one. Whether you are a bargain hunter or a high fashion buff, shopping in Florence, Italy is loads of fun!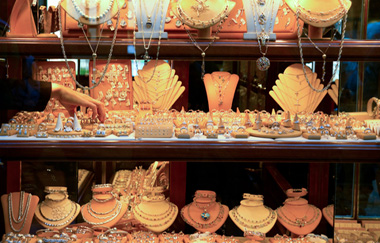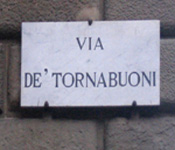 Festivals & Events:
Maggio Musicale Fiorentino- "Musical May"- Italy's oldest and most prestigious music festival.
Calcio Storico- A wild, almost modern day gladiatorial contest between two teams combining rugby, soccer and wrestling. Held annually between June 24-28.
Estate Fiesolana- "Summer in Fiesole" - Nearby Fiesole comes alive with a variety of dance, music and theater performances in their amazing ancient Roman theater. Events run through September.
Florence Dance Festival - International dance companies perform in the cities most beautiful outdoor locations, such as Piazzale Michelangelo and the Boboli Gardens.
International Antique Show - Held in mid-September in uneven years.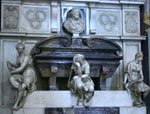 Want to know what's going on in Florence?
Sign up for our monthly newsletter "The Florentine", to find out about upcoming events, deals and happenings!