Flights to Italy
Finding reasonably priced Flights to Italy is more of a science than just getting "lucky" by stumbling onto a great rate. Just by knowing a few things about what time of the year you travel and what cities are the cheapest to fly into can save you hundreds of dollars. In general, flights to Italy are more expensive in the summer months of June, July and August. If at all possible it is best to avoid the summer months as Florence Weather is extremely hot, the crowds and lines are large and most Italians tend to take their vacations during the summer. The best time to travel to Italy is spring (April and May) and fall (late September, October and early November).
The airport you fly into is extremely important when trying to get a good price on airfare. 99% of the time flights to Italy will be cheaper if you fly into Milan or Rome as they are major airports. Florence has a small airport and you have to be routed through Milan and Rome to get there anyway. That small connection from Milan to Florence can be very expensive! I have seen it add as much as $400 to the total price of the ticket. Flying out of Florence's airport however doesn't raise the price significantly so it's all right to leave from Florence. What we normally do is fly into Rome and stay a day or two to get acclimated. When we are refreshed we take a short (1.5 hour), inexpensive train ride to Florence. For the sake of this example, let's assume we are traveling in May and flying into Rome's Fiumicino airport.
These are the steps I take when looking for flights to Italy and one of the tools that I use to assure that I get the best deal.
1) I prefer to travel in the spring (usually April or May) and believe that it is the best time to get great rates on flights to Italy and Florence Hotels. Spring and fall are what is called "shoulder" seasons and offer the value of a decent price in prime travel months. They signify the time just before and just after the rates skyrocket for the summer.
2) Start looking for flights to Italy right after January 1st. You will see that the prices are low but they're not quite extended out to May yet. As the month continues you will get an idea of where the price range is and when the time comes you will know what a good price is and what is not. A great tool to use is Travelocity's "farewatcher". All you have to do is go to Travelocity.com, click on "My Travelocity" and sign up for free. Your farewatcher will let you add up to 10 different locations from your home airport to automatically watch the fares. When you have your locations set make sure you click the "Get email and watch online" box. Travelocity will send you an email every time one of your watches hits or goes below the price you selected. If you are flexible with your travel dates you can really score an unbelievable rate with farewatcher. They sometimes have very limited seats that they let go for a fraction of the original cost if you're fast!
3) Usually you will find the best rates from mid February onward. The idea is to purchase your flights to Italy while it is "still winter" before the rates start to jump.
---
Here are the sites we use to find the best possible fares. Take the time to see which one is offering the best deal because one will usually run a better deal due to inventory.
* Vayama- The closest you will come to a full blown consolidator! If you are looking for the lowest airfare to Italy (or anywhere in Europe) then your search should begin with Vayama. In addition to consolidator fares, Vayama also offers private fares that you will not find anywhere else. We have gotten some amazing rates when traveling in spring or fall and purchasing airfare through Vayama. Now for the best part. When you click on the link below, you will receive an additional $15 off of EACH booking. Vayama will automatically deduct the $15 from your total just for ordering through Travel-To-Florence.com!
Vayama - International Travel Solved $15 off each booking
* Travelocity- Travelocity is one of the biggest sources of airfare on the internet. They rotate a huge inventory of flights and are able to offer deals that most other sellers can't. Couple their immense inventory with their awesome Farewatcher tool and thats where they have the edge over their competitors. The farewatcher tool is like having a personal travel agent looking for the best possible airfare 24/7. Click on the link below to sign up for their farewatcher and check for great deals!
Travelocity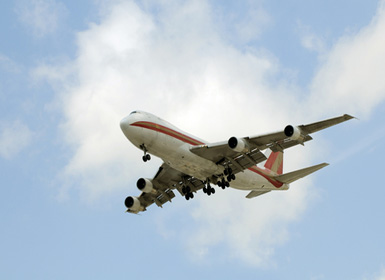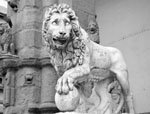 Festivals & Events:
Maggio Musicale Fiorentino- "Musical May"- Italy's oldest and most prestigious music festival.
Calcio Storico- A wild, almost modern day gladiatorial contest between two teams combining rugby, soccer and wrestling. Held annually between June 24-28.
Estate Fiesolana- "Summer in Fiesole" - Nearby Fiesole comes alive with a variety of dance, music and theater performances in their amazing ancient Roman theater. Events run through September.
Florence Dance Festival - International dance companies perform in the cities most beautiful outdoor locations, such as Piazzale Michelangelo and the Boboli Gardens.
International Antique Show - Held in mid-September in uneven years.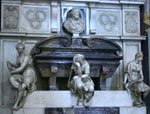 Want to know what's going on in Florence?
Sign up for our monthly newsletter "The Florentine", to find out about upcoming events, deals and happenings!