Share
Travel-To-Florence.Com
If you enjoyed looking through this site, please share Travel-To-Florence.com with others you think might like it too! That's the beauty of the internet! Free high quality information is meant to be shared.
The main purpose of this site is to provide travelers with real world information from travelers who have been there. We hope that the information on our site helps you to plan the vacation of a lifetime by yourself, according to YOUR interests.
Remember to bookmark either our homepage or the specific page you're interested in.
If you have a website or blog and think this site might enhance your visitor's experience, please add a link to this site on your web pages. You can easily refer people to our site by using the simple HTML code supplied below.
Adding a link takes only a minute and your visitors will be grateful because they can count on you to recommend unique and high quality information.
Thank you in advance!
Glenn and Jeanne
---
Travel To Florence
Your online travel guide to the sights, sounds, and magic of Florence Italy.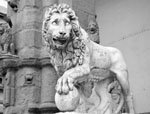 Festivals & Events:
Maggio Musicale Fiorentino- "Musical May"- Italy's oldest and most prestigious music festival.
Calcio Storico- A wild, almost modern day gladiatorial contest between two teams combining rugby, soccer and wrestling. Held annually between June 24-28.
Estate Fiesolana- "Summer in Fiesole" - Nearby Fiesole comes alive with a variety of dance, music and theater performances in their amazing ancient Roman theater. Events run through September.
Florence Dance Festival - International dance companies perform in the cities most beautiful outdoor locations, such as Piazzale Michelangelo and the Boboli Gardens.
International Antique Show - Held in mid-September in uneven years.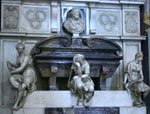 Want to know what's going on in Florence?
Sign up for our monthly newsletter "The Florentine", to find out about upcoming events, deals and happenings!