Florence Map
Florence is a very easy city to get around in. It is relatively small, so there is no need for a subway system as most of the major attractions are within walking distance of the city center. If you do not feel like walking alot or want to make the trek to Piazzele Michelangelo for amazing views of the city, there is an efficient bus system and plenty of cabs for hire. Just a note about the cabs in Florence or anywhere else in Italy, you can only rent a cab by going to a designated cab stand, not by hailing one on the street.

View Larger Map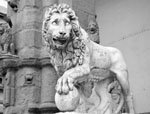 Festivals & Events:
Maggio Musicale Fiorentino- "Musical May"- Italy's oldest and most prestigious music festival.
Calcio Storico- A wild, almost modern day gladiatorial contest between two teams combining rugby, soccer and wrestling. Held annually between June 24-28.
Estate Fiesolana- "Summer in Fiesole" - Nearby Fiesole comes alive with a variety of dance, music and theater performances in their amazing ancient Roman theater. Events run through September.
Florence Dance Festival - International dance companies perform in the cities most beautiful outdoor locations, such as Piazzale Michelangelo and the Boboli Gardens.
International Antique Show - Held in mid-September in uneven years.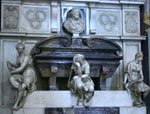 Want to know what's going on in Florence?
Sign up for our monthly newsletter "The Florentine", to find out about upcoming events, deals and happenings!