Florence Museums
Nowhere else will you find as many of the world's treasures as in Florence. Just walking the streets and gazing upon its architecture and piazzas will give you a profound understanding of beauty and style but it's in the five major museums that your feelings turn to amazement. After a trip to Florence I'm always haunted by the same question as I wait in the airport, "How is it possible that so many brilliant people came together in the same place?". Whether the planets aligned perfectly or the citizens of Florence were all blessed by a higher being, all you have to do is visit the following five museums and you will be transformed for life.
1) Bargello Museum- The Bargello Museum has a varied history, besides being one of the oldest buildings in Florence dating back to 1255. It was the headquarters of the Captain of the People, then Podesta, the "Peoples Palace" before becoming Bargello's residence in the 16th century and a prison during the whole 18th century. It didn't become known as the Bargello museum until the mid 19th century. It looks more like a fortress than a museum. Bargello full story
2) Accademia Museum-The Accademia Gallery or museum was originally founded in 1563, as the first school in Europe to teach drawing, sculpting and painting. Now, Accademia Gallery is known as a depository for fine collections of paintings and sculptures from other galleries and museums.Accademia full story
3) Pitti Palace- The Pitti Palace in Florence, Italy, was originally started in 1457 under order of Luca Pitti, a Florentine banker. The design and construction has been attributed to Leon Alberti by some, and Filippo Brunelleschi by the majority of art critics. Work was interrupted in 1465 when the Pitti family declined and was taken over by Eleonora di Toledo and the architect, Bartolomeo Ammannati, who completed three floors. Pitti Palace full story.
4) Uffizi Museum is one of the oldest and most famous Florence museums. Designed by Vasari, the Uffizi Museum is home to the largest collection of Italian and Florentine Renaissance art in the world. It has had such huge collections of masterpieces and sculptures, that some have been moved to other Florence museums, such as the Bargello. The Uffizi Museum has more art per square inch than any other of the Florence museums. Statues of Florence's most acclaimed artists, sculptors, and philosophers of all time, surround the outside of the museum. They are a site to see, before you even reach the inside. Uffizi full story
5) Duomo Museum- When you visit Florence, Italy, it is hard to take in all of the Florence museums. Duomo Museum, also known as Museo dell'Opera del Duomo has impressive works of art you don't want to miss. The museum was originally a Cathedral workshop founded in 1296 to oversee construction of the Florence Cathedral and the Giotto Bell Tower. It later became a place to conserve monuments and house precious works of art moved from the Cathedral, bell tower and the Baptistery. Duomo Museum full story
As you can imagine, crowds in season can be horrendous so it is best to get an early start on the day. Museum lines start to wrap around the corner at about 8:30am and waits can be long. It is worth getting up a little early to hit the museums in the morning. You can spend a lazy afternoon walking the piazzas or shopping while the other tourist are jockeying for position to get into the museums.
---
One of the most important things to do while planning your trip is to maximize the time that you have available to you. A lot of time is wasted by waiting in line for museums and attractions. It is not uncommon to see a half mile long line for the Accademia and the line for the Uffizi isn't much better! This is the reason why any trip planning should include a visit to Select Italy. Select Italy will allow you to purchase museum and attraction tickets before you leave for Italy. You will forego all lines for the Accademia, Uffizi and the Pitti Palace saving you many uncomfortable hours of waiting in line. They also offer guided tours of the museums which will give you a better understanding of what you are looking at. Click on the link below to check out their site.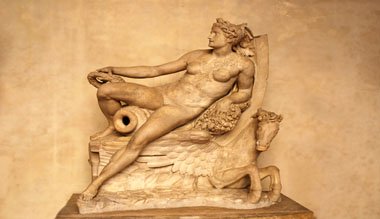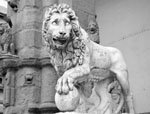 Festivals & Events:
Maggio Musicale Fiorentino- "Musical May"- Italy's oldest and most prestigious music festival.
Calcio Storico- A wild, almost modern day gladiatorial contest between two teams combining rugby, soccer and wrestling. Held annually between June 24-28.
Estate Fiesolana- "Summer in Fiesole" - Nearby Fiesole comes alive with a variety of dance, music and theater performances in their amazing ancient Roman theater. Events run through September.
Florence Dance Festival - International dance companies perform in the cities most beautiful outdoor locations, such as Piazzale Michelangelo and the Boboli Gardens.
International Antique Show - Held in mid-September in uneven years.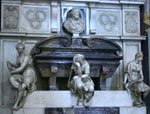 -

Want to know what's going on in Florence?

Sign up for our monthly newsletter "The Florentine", to find out about upcoming events, deals and happenings!