Pitti Palace
The Pitti Palace in Florence, Italy, was originally started in 1457 under order of Luca Pitti, a Florentine banker. The design and construction has been attributed to Leon Alberti by some, and Filippo Brunelleschi by the majority of art critics. Work was interrupted in 1465 when the Pitti family declined and was taken over by Eleonora di Toledo and the architect, Bartolomeo Ammannati, who completed three floors.

It was taken over by the Medici family in 1539, to house royalty of the ruling families until the end of their reign in 1737. The Pitti Palace contained masterpieces from the Renaissance Art period, and classics from artists of periods since. It was taken over by the public of Florence, for conversion to one of many Florence museums that honor unique architecture and artistry.

Between 1764 and 1783, the city of Florence added two wings onto the Pitti Palace, and they became Florence museums that contained art, porcelain and silver. There are over 140 rooms full of masterpieces by various artists.

The Pallantine Gallery contains over 500 Renaissance period paintings by Raphael, Rubens, Pietro da Cortona, Titian and Correggio. This is one of the finest Florence museums for art. The Gallery of Modern Art, also in palace, contains works by Giovanni Fattori and other Macchiaioli artists.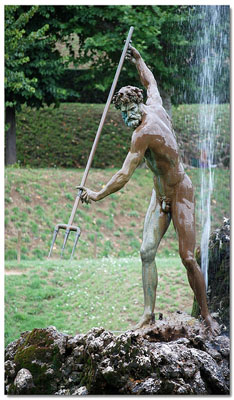 Other Florence museums located on the grounds of Pitti Palace include the Silver Museum, Porcelain Museum, Costume Gallery, and Carriages Museum. These Florence museums make up the largest museum complex in Florence. In Boboli Gardens, the luxurious courtyard gardens of the Pitti Palace, you can see classic works of Michelangelo.
Explore the pathways of Boboli Gardens and tour the art gallery. It's a great way to get to see works from all the famous artists of Florence. Be sure to bring your camera, as there are some photo opportunities you won't want to miss.
The palace adjoins the Boboli Gardens, which is also a famous Florence landmark that overlooks the city of Florence atop the hillsides along the Arno River. The gardens are actually the courtyard of the palace, which has water features, grottos, statuary and walkways that meander through the Cypress trees. It's a romantic, peaceful spot to get away from all of the tourists of Florence and enjoy a picnic lunch.
Pitti Palace is joined to the town of Florence by the Ponte Vecchio Bridge, an architectural wonder in itself that survived the German invasion of World War II. The bridge is still lined with shops you can visit while there.
The town of Florence is home to an architectural variety of many famous Tuscan designers, architects and artists from over the centuries. It is an awe-inspiring and humbling experience to be standing in front of the actual works of such great artists as Michelangelo, Vasari and Giovanni. Visiting the Florence museums located at Pitti Palace is an experience you will remember all of your life.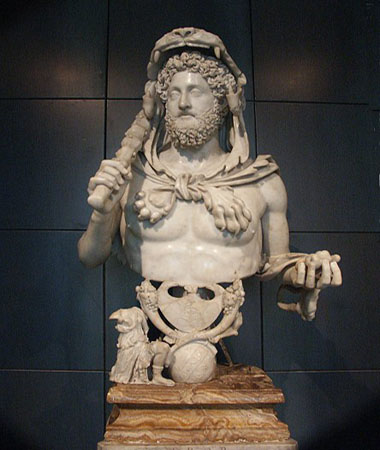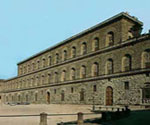 Pitti Palace Information:
Address- Piazza Pitti.
Visiting Hours- Galleria Palatina: Tues-Sun 8:15am-5:50pm; last admission 45 min. before close. Galleria d'Arte Moderna: Daily 8:15am-6:50pm. Museo degli Argenti: Nov-Feb daily 8:15am-4:30pm; Mar daily 8:15am-5:30pm; Apr-May and Oct daily 8:15am-6:30pm; June-Sept daily 8:15am-7:30pm. Giardino Boboli: Nov-Feb daily 8:15am-4:30pm; Mar daily 8:15am-5:30pm; Apr-May and Oct daily 8:15am-6:30pm; June-Sept daily 8:15am-7:30pm.
Bus- D, 11, 36, 37, or 68
***Just a side note about attire for women in all Basilicas and Cathedrals. You will not be allowed to enter if you have bare shoulders or wearing shorts! Bring a shawl or long sleeve shirt with you.***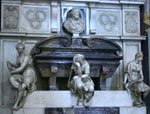 Want to know what's going on in Florence?
Sign up for our monthly newsletter "The Florentine", to find out about upcoming events, deals and happenings!