Florence Day Trips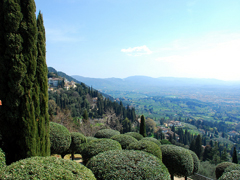 When visiting a large city it is often a good idea to take a day or two to explore some of the smaller cities that surround it. Florence Day Trips are a great way to discover the culture of an entire region not just a single city. Many times in Italy, Popes and bishops, ruling class and wealthy would take up residence in the beautiful Tuscan countryside to get away from it all and enjoy the good life. Fiesole was the retreat of the Popes and has a commanding view over Florence. Siena, which is about 70 km south of Florence, was a powerful city in its own right and is a gastronomic hotspot. Siena has amazing shopping and provides a uniquely Italian feel to its visitors. A little farther (but absolutely worth the trip), is the amazing hilltop city of Orvieto. Orvieto is about a two hour trip south of Florence and is easily accessible by train. When you arrive in Orvieto, you will have to take the funicular up to the town which is perched at the top of a large hill. As you walk through the town you get the feeling that this city hasn't changed in a thousand years, which gives you a great sense of what it must have felt like to have lived there in the 13th century. Listed below are in depth articles about each city that will help you to familiarize yourself with the best attractions and things to see during your day trips.

1) Fiesole- Located only 9km Northeast of Florence or 15 minutes by train, is the province of Fiesole, Italy. This Tuscan village overlooks the town of Florence from a tall perch on a hillside with a panoramic view. After reaching the top of the steep, winding roads, you will get a good view of the scenic hillsides and rolling terrain that surrounds the town. The Roman influence is evident with the amphitheater, which greets you as you first enter town. The well-preserved ruins of the Roman baths are a must see. They allow you to envision how life must have been in ancient times. Fiesole full story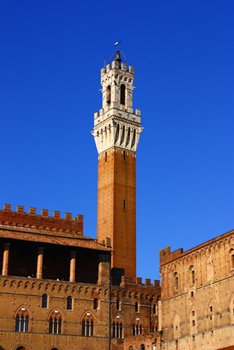 2) Siena- Siena, Italy is a town about 70km south of Florence, or approximately 2 hrs away that was originally settled by Etruscans from 900 to 400 BC. Legend has it that Siena was settled by Senius, the son of Remus, the brother of Romulus, who Rome was named for. The emblem of Siena is a she-wolf suckling infants, and there are statues all over the city. Siena became a major money lending center and was important in the wool trade. It was during the 1200's that construction of the Gothic, Siena Cathedral or Duomo was finished. The Piazza del Campo, was also constructed during that same period and is one of the most beautiful public spaces in Europe. Siena full story

3) Orvieto- Orvieto, Italy is a city which sits on the flat summit of the almost vertical faces of cliffs about 160 km south of Florence or 1 1/2 to 2 1/2 hrs by train. It is one of the most dramatic locations in the Europe. The history of this town dates back to ancient times, where its defensive walls have protected this town that sits on the impregnable rock bluffs. Annexed by Rome in 3 BC, this municipality governed the road that stretched from Florence to Rome. Orvieto was ruled as a Papal State until it was annexed into the newly unified Italy in 1860. Today it is a bustling tourist town that offers many landmarks, amazing ceramics and shopping, in addition to the awesome views that can't be found anywhere else in Italy. Orvieto full story



---
Travel by train is definitely the best way to get from Florence to any of your day trip locations and Rail Europe is a good place to go for your tickets. Click the link below for all your transportation needs.
Rail Europe Fares & Schedules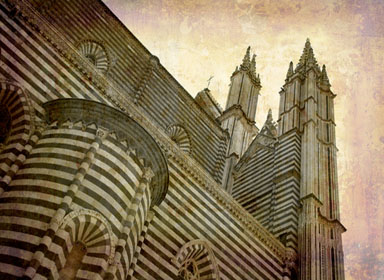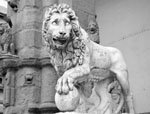 Festivals & Events:
Maggio Musicale Fiorentino- "Musical May"- Italy's oldest and most prestigious music festival.
Calcio Storico- A wild, almost modern day gladiatorial contest between two teams combining rugby, soccer and wrestling. Held annually between June 24-28.
Estate Fiesolana- "Summer in Fiesole" - Nearby Fiesole comes alive with a variety of dance, music and theater performances in their amazing ancient Roman theater. Events run through September.
Florence Dance Festival - International dance companies perform in the cities most beautiful outdoor locations, such as Piazzale Michelangelo and the Boboli Gardens.
International Antique Show - Held in mid-September in uneven years.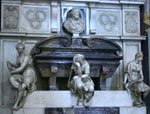 Want to know what's going on in Florence?
Sign up for our monthly newsletter "The Florentine", to find out about upcoming events, deals and happenings!