Florence Italy Sights
It is apparent to anyone who visits Florence that this is where Italian genius in the arts truly began. In fact, from the 13th century to the 16th century the city of Florence influenced all of Europe and later the world with the period to be named "The Renaissance" or new beginning. You could easily spend a week or more exploring all the basilicas, architecture and renaissance art and not touch the surface of what was created here. Listed below are the "Must See" Florence Italy sights and attractions. They're not listed in any particular order but try to get to as many of these sights as you can. This combination of basilicas, bridges and gardens will be permanently ingrained in your memory and remain with you until you take your last breath on this earth.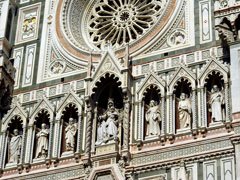 1) Basilica di Santa Maria del Fiore- Italy has long been famous for its artistry, inventors, wines, and history. Since prior to the Renaissance, Italy and specifically Florence, has been at the heart of history in the making. One such historical event is the construction of the Santa Maria del Fiore Basilica in Florence. This gorgeous tribute to God dates back to the thirteenth century. Santa Maria del Fiore full story

2) Giotto's Bell Tower- Also known as Campanile di Giotto, the tower was designed in 1334, by Giotto di Bondone when he was 67 years old. Although he died three years after construction started, the tower was completed by others. Giotto was a well known architect, artistic designer, painter and sculptor, and was involved in the construction and design of several Florence, Italy landmarks. Bell Tower full story

3) Baptistery- The art form of architecture in the early centuries started in Italy. From Rome, onwards, grand structures were erected to gods, demigods, and man. After the death of Christ, Christianity took over in the Holy Roman Empire when Constantine passed and declared the national religion. The Baptistery in Florence is one such masterpiece that was originally built in the fifth or sixth century. It is dedicated to Saint John, or Saint John the Baptist as some sources state, and rests on Roman remains in the complex of Santa Maria de Fiore. Baptistery full story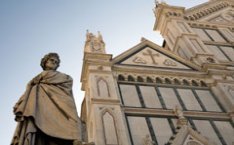 4) Santa Croce Basilica - The Santa Croce Basilica, or Basilica of the Holy Cross, is a Franciscan church and minor basilica of the Roman Catholics located in Piazza Santa Croce in Florence, Italy. The site was once marshland outside the city walls that became the burial place for some of the most famous Italians. It is also known as Pantheon of the Italian Glories, because Michelangelo, Galileo, Rossini, and Marconi are a few of the famous people buried there. Santa Croce full story
5) San Miniato Al Monte Basilica - Saint Minias was the first evangelizer and Christian martyr in Florence. The story states that he was a Greek merchant or Armenian prince who came on pilgrimage to Rome. Around 250 AD he arrived in Florence to live as a hermit. Persecuted, Minias was beheaded by Emperor Decius. Legend dictates that afterward, the Saint picked up his head, put it back on his shoulders to go die in the cave he had been living in. This is the current location of San Miniato al Monte Basilica in Florence Italy. San Miniato full story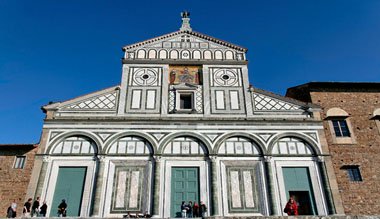 6) Boboli Gardens - The Boboli Gardens in Florence, Italy sit behind the expansive Pitti Palace, (Palazzo Pitti), and overlook the city of Florence. It is the most beautiful garden in Italy offering fabulous views, fountains, temples and classic period Medici works of art. Pitti Palace, built in the mid 1400's, was originally the home of a Florentine banker, Luca Pitti. Boboli Gardens full story
7) Ponte Vecchio - Ponte Vecchio Bridge in Florence Italy has a history that dates back to ancient Roman times. It has been documented as early as the year of 996, when it was built with piers of stone and a superstructure of wood. This Medieval Florence Bridge spans the Arno River at its narrowest point, where it runs through the town of Florence, Italy. If you visit Florence, Italy, you must see this piece of history that is still an active marketplace today. Ponte Vecchio full story
8) Medici Chapel - The Medici Chapel, (Capelle Medicee) in Florence, Italy, is one of the most fascinating places to visit, while in Florence. You can feel the power of the Medici family from the time of the renaissance. While it may look unimpressive from the outside, the inside is sure to impress. Medici Chapel full story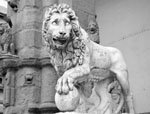 Festivals & Events:
Maggio Musicale Fiorentino- "Musical May"- Italy's oldest and most prestigious music festival.
Calcio Storico- A wild, almost modern day gladiatorial contest between two teams combining rugby, soccer and wrestling. Held annually between June 24-28.
Estate Fiesolana- "Summer in Fiesole" - Nearby Fiesole comes alive with a variety of dance, music and theater performances in their amazing ancient Roman theater. Events run through September.
Florence Dance Festival - International dance companies perform in the cities most beautiful outdoor locations, such as Piazzale Michelangelo and the Boboli Gardens.
International Antique Show - Held in mid-September in uneven years.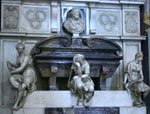 Want to know what's going on in Florence?
Sign up for our monthly newsletter "The Florentine", to find out about upcoming events, deals and happenings!