Florence Restaurants
Florence is best known for its renaissance art, statuary and its famous residents. However, if you ask anyone who has ever visited Florence what the highlight of their visit was, they immediately start talking about their favorite Florence restaurant and the amazing cuisine. It is quite possible that the true artists of Florence are its chefs. Using the freshest produce and techniques handed down from hundreds of years of cooking; they create daily masterpieces for all of the senses. The Tuscany region is famous for the world's best olive oil, risotto, hearty bread and a mind numbing variety of cheese.
Florence is famous for a lot of things but at the top of the culinary list is:
"Bistecca Fiorentina"- A thick Italian style t-bone steak which is usually prepared rare.
"Ribollita"- A hearty soup traditionally made with rustic day old Tuscan bread, tomatoes and beans and is easily a meal just by itself.
No meal in a Florence restaurant would be complete without a glass of local wine to enhance the experience. Florence is smack dab in the middle of the Chianti region and full bodied reds are the prized accompaniment to everything from antipasto to wild boar. Two of the best wines from the area are:
"Chianti"- Made from the Sangiovese grape, it is ruby red in color and dry. With the exception of the more aged Riservas, Chianti's are usually inexpensive and go well with food.
"Brunello di Montalcino"- Made from a variant of the Sangiovese grape called Sangiovese Grosso. The wine is produced in the town of Montalcino which is about 65-70 miles southwest of Florence. It is a complex wine with flavors and aromas of chocolate, violets and black cherries which pairs perfectly with game and grilled meats. Brunello is not a cheap bottle of wine but you can get a bottle of Rosso di Montalcino, which is the same grape but aged for a shorter period of time for considerably less money in a restaurant.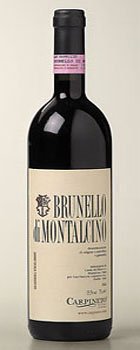 There are many excellent Florence restaurants and listed below are a few that we enjoy and think will enhance your experience.
Il Latini- Truly a Florence tradition. You absolutely have to make a reservation. Il Latini is busy every day except for Monday and that's only because they're closed on Mondays! People start lining up around the corner about an hour before it opens and then the maitre d' comes out and starts calling names off of the reservation sheet to be seated. It is like waiting to get into a rock concert, my wife almost got trampled trying to enter the restaurant. The inside is like something out of the movie "Big Night" with proscuitto ham hanging from the ceiling and wine bottles all over the place. Then there's the owner, an energetic and large man with one thing in mind, to feed you till you burst. There are no menu's so don't even bother asking for one. The deal is that they keep putting food down and you keep eating it until you scream "basta!", which is Italian for "that's enough". When you can't eat or drink anything else, the owner will pull out his pad and hand write you a bill. I think the grand total was 35 to 40 euros per person. Good food and plenty of it at a very respectable price. Restaurant Website
Ristorante La Giostra- Borgo Pinti 12/r, Florence, Italy- A small elegant restaurant east of the Duomo. Renowned for their homemade pastas and desserts. Make this the spot you save for your nice dinner out. Restaurant Website
Il Porcospino- Cute little trattoria in front of the Medici Chapel. This restaurant is a little jewel box of art, architecture and frescos. Great homemade pasta's, pappardelle with porcini mushrooms and an Osso Bucco to die for. Also, if you like calamari this is where to get it. Restaurant Website
Ristorante Ricchi- A beautiful restaurant located in the historic Piazza Santa Spirito in the Oltrarno. If you want exceptional seafood in Florence, this is the place. You can either eat outside at one of its 20 garden tables or dine inside its classy, upscale dining room.
Buca Lapi- This one time wine cellar turned restaurant is a feast for the eyes as well as the palate. With its vaulted ceilings and wonderfully prepared dishes this is one of our favorites. Make sure to try "il cinghiale con polenta", wild boar with polenta or the famous "bistecca alla fiorentina". Restaurant Website
Dino- Restaurant Dino is located in the Santa Croce area. With its high beamed ceilings and tasteful décor, Dino will easily become one of your favorites. Wonderfully done traditional Tuscan dishes and an amazing wine list will make you feel like you are back in the height of the renaissance. Try the artichoke salad, risotto or the wild boar. Restaurant Website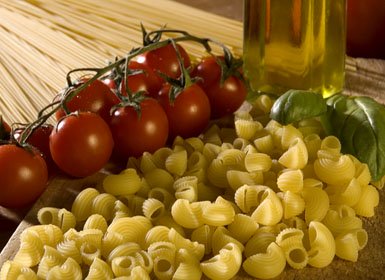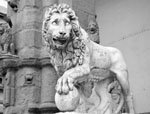 Festivals & Events:
Maggio Musicale Fiorentino- "Musical May"- Italy's oldest and most prestigious music festival.
Calcio Storico- A wild, almost modern day gladiatorial contest between two teams combining rugby, soccer and wrestling. Held annually between June 24-28.
Estate Fiesolana- "Summer in Fiesole" - Nearby Fiesole comes alive with a variety of dance, music and theater performances in their amazing ancient Roman theater. Events run through September.
Florence Dance Festival - International dance companies perform in the cities most beautiful outdoor locations, such as Piazzale Michelangelo and the Boboli Gardens.
International Antique Show - Held in mid-September in uneven years.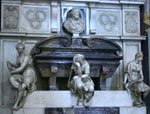 Want to know what's going on in Florence?
Sign up for our monthly newsletter "The Florentine", to find out about upcoming events, deals and happenings!