The Florentine
Hi everyone and welcome to your new edition of "The Florentine". This month is all about music in Florence. Whether you like Opera, Chamber music or the Symphony there is something for everyone. With the weather still in the upper 70's to lower 80's there are a lot of great concerts going on outside and in the piazzas. October is a wonderful time to be in Florence and is probably even better than September as the crowds are light and the atmosphere is perfect! Here are some the important events going on in October: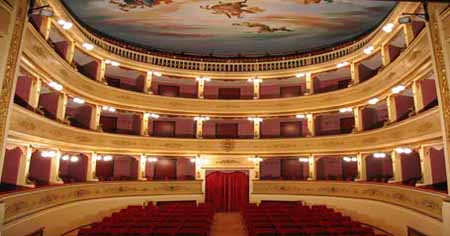 Amici della Musica- All October- Amici della Musica ("Friends of Music") began in 1919 by Alberto Passigli because he believed that a music society worthy of the city of Florence needed to be created. Amici della Musica focuses primarily on chamber music and is one of the most prestigious in the world. Performances take place in Florences oldest theatre, Teatro della Pergola, built in 1656. For smaller performances, they often use the 400-seat Saloncino which is a former ballroom. Many times it is specifically chosen by vocalists for its magnificent sound. A must see for all music lovers! For more information and reservations click the link below:
Biennale Internazionale dell`Antiquariato- Held September/October on the odd years, in the Palazzo Corsini. Not only is it the oldest antique-trade exhibition in Italy, it's also one of the most important exhibitions of this kind worldwide. Exhibitor's come from all over the globe to be a part in this amazing event. What's more, these traders all are highly renowned for their expertise in the field of antiques. The items that you can find at the exhibition range from nearly every style and period. Whether you are interested in buying or just looking at beautiful things, this is an amazing event and will be an afternoon well spent. For more information and reservations click the link below:
Internazionale dell`Antiquariato
Orchestra da Camera Fiorentina- October 4, 5,11th and 12th - Since 1981 the Chamber Orchestra of Florence, created by conductor and artistic director Giuseppe Lanzetta, has become world renowned for its unparalleled performances. Consisting of 40 musicians, the orchestra has performed more than 1300 concerts to date. Their repertoire contains chamber music as well as symphonic works. Critically acclaimed internationally as being "one of the best chamber orchestras of Europe". The Orchestra da Camera Fiorentina has performed to crowds in Brazil, Mexico, the United States, Spain, Malta, Portugal, Slovenia, Poland and Germany. The orchestra has been financed partly by the Italian ministry for Culture and by the Assessorato for urban culture of the province Florence and the region Tuscany. Giuseppe Lanzetta has also directed the Berliner Symphoniker at the Philharmonie Berlin. This may be the best 20 euros that you will ever spend! For more information and reservations click the link below:
Orchestra da Camera Fiorentina
Marriage of Figaro– October 1, 8, 13 at St. Marks Anglican Church- Originally premiered on May 1st 1786 "The Marriage of Figaro" was banned in Vienna shortly after because of its satire of the aristocracy. This wonderfully funny story is one of Wolfgang Amadeus Mozart's most successful works - a story full of misunderstandings and jokes! Figaro and Susanna, both servants of the Count Almaviva, are set to be married. There is only one problem, The Count has his eye on Susanna and The Countess is not at all amused by the escapades of her husband and traps The Count with the help of Susanna. The opera is performed in four acts by five singers in costumes, accompanied by piano, in the intimate setting of the Anglican Church of Florence. For more information and reservations click the link below:
We hope this gives you a few different ideas to help make your trip more memorable. There are endless entertainment options when it comes to Florence and the hardest part is narrowing them down to a few! Remember to go to Select Italy to pre-order your museum and event tickets, why spend your vacation in line? Also, as we have mentioned before, if you don't know what to do just go to Piazza della Republica or Piazza della Signoria. Grab a gelato, listen to the musicians and hang out with the locals. Well, that does it for this month. Thanks for subscribing to "The Florentine" and we'll see you next month.
Ciao,
Glenn and Jeanne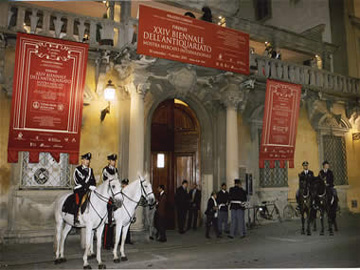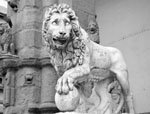 Festivals & Events:
Maggio Musicale Fiorentino- "Musical May"- Italy's oldest and most prestigious music festival.
Calcio Storico- A wild, almost modern day gladiatorial contest between two teams combining rugby, soccer and wrestling. Held annually between June 24-28.
Estate Fiesolana- "Summer in Fiesole" - Nearby Fiesole comes alive with a variety of dance, music and theater performances in their amazing ancient Roman theater. Events run through September.
Florence Dance Festival - International dance companies perform in the cities most beautiful outdoor locations, such as Piazzale Michelangelo and the Boboli Gardens.
International Antique Show - Held in mid-September in uneven years.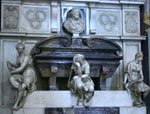 Want to know what's going on in Florence?
Sign up for our monthly newsletter "The Florentine", to find out about upcoming events, deals and happenings!