The Florentine
Hi everyone and welcome to your new edition of "The Florentine". Usually we concentrate the newsletter on festivals and events in and around Florence that occur on set dates. This month we would like to highlight the things that you can do in Florence on any date that you happen to be visiting. We get a lot of emails asking about things to do when there aren't any festivals or holiday events taking place, you asked for it, you got it! How does a class on pasta making sound? What about a wine and cheese tasting, or traveling to a castle in Chianti for an amazing experience? Whatever your preference is we've got you covered. So let's get to it: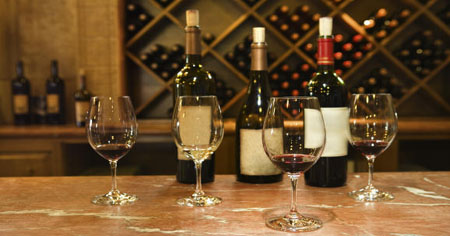 Wine and Cheese Tasting- The folks at Italy Segway Tours offer an amazing wine and cheese tasting in Florence where you can taste the best local cheese and wine for the small price of €29 per person! All the wines and cheeses are selected by a sommelier and will give you a sampling of the tastes that make Tuscany unique. Tastings are available every day of the week and usually begin at 5pm and last 1 1/2 hours. Included in your €29 fee is:
• A glass of white wine, Vernaccia di San Gimignano accompanied by Brie and Acacia's honey
• A glass of red wine, Chianti colli Senesi DOCG accompanied by Pecorino di Fossa Cheese and strawberry aromatic vinegar.
• A glass of red wine, Brunello di Montalcino Tiezzi accompanied by Pecorino Cheese and figs
• A glass of red wine, Super Tuscan accompanied by fruits of the forest and goat cheese.
The glass of Brunello di Montalcino and Pecorino figs alone are worth the entire price by themselves! For more info and reservations click the link below:
Handmade Pasta Course with Lunch- CAF Tours is offering a wonderful course to teach you how to make REAL handmade pasta for €50 per person. The class usually lasts for three hours and is conducted by a professional multilingual chef, classically trained in the ancient Italian tradition of pasta making. During the class you will learn how to make three different pastas, three different sauces and a traditional Italian dessert (all recipes are provided for you to take home). You will be taught how to make pasta traditionally, with a rolling pin and also with a pasta machine. After the course you will have lunch with the dishes you have prepared and a specially paired Tuscan wine! For more information and reservations click the link below:
Cooking Class with Visit to Market- CAF Tours "Cooking Class with Visit to Market" is a once in a lifetime experience for €69 per person! A professional chef will teach you how to prepare a traditional Tuscan meal from start to finish. Your day will start with a trip to the historic San Lorenzo market to shop for fresh local ingredients to prepare a traditional four course Tuscan meal. You will learn to make a starter, first and second course, and a delicious dessert that you will then enjoy with a wonderful Tuscan wine that has been specially paired to accompany your meal (all recipes are included). Classes take place every Thursday and begin at 10am and last until about 3pm. For more information and reservations click the link below:
Cooking Class with Visit to Market
Excursion to the heart of Chianti with dinner– CAF Tours offers this 8 hour wine lovers dream to the Chianti region for €73 per person! Feel like doing something different? How about a wine tasting in a castle where the owners give you a private tour of the gardens and wine cellar? That is just a small part of what this tour has to offer. You will also visit the towns of Greve in Chianti, Castellina in Chianti (a characteristic hamlet set on a beautiful hill between vineyards and olive groves) and finishing that evening with San Donato in Poggio. San Donato in Poggio is an ancient settlement set in a fortified castle dating back to the eleventh century. It is also the site for your outdoor Tuscan feast with a rich menu and excellent Chianti wine. Excursions happen twice a week on Tuesdays and Fridays. For more information and reservations click the link below:
Dinner and Opera in the Heart of Florence– We are big supporters of the arts and in particular the operas at St. Marks Anglican Church. St Marks is a unique and intimate setting for opera and is an absolute architectural jewel. CAF Tours is offering dinner in the city center (restaurants vary but all are excellent) and front row seats to an opera at St Marks for only €53 per person! Depending on the date, St Marks has performances of La Boheme, Tosca, La Traviata, Rigoletto, Le Nozze di Figaro, Barbiere and Carmen, need we say more? The fee includes an assistant to guide you from place to place, dinner with drinks and opera. This is a truly unique opportunity to have a magical experience that you will remember for a lifetime.
We hope this gives you a few different ideas to help make your trip more memorable. There are endless entertainment options when it comes to Florence and the hardest part is narrowing them down to a few! As we have mentioned before, if you don't know what to do, just go to Piazza della Republica. Grab a gelato, listen to the musicians and hang out with the locals. Well, that does it for this month. Thanks for subscribing to "The Florentine" and we'll see you next month.
Ciao,
Glenn and Jeanne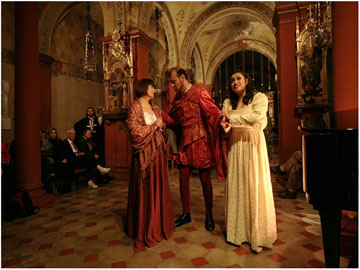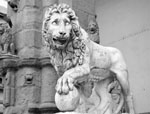 Festivals & Events:
Maggio Musicale Fiorentino- "Musical May"- Italy's oldest and most prestigious music festival.
Calcio Storico- A wild, almost modern day gladiatorial contest between two teams combining rugby, soccer and wrestling. Held annually between June 24-28.
Estate Fiesolana- "Summer in Fiesole" - Nearby Fiesole comes alive with a variety of dance, music and theater performances in their amazing ancient Roman theater. Events run through September.
Florence Dance Festival - International dance companies perform in the cities most beautiful outdoor locations, such as Piazzale Michelangelo and the Boboli Gardens.
International Antique Show - Held in mid-September in uneven years.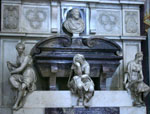 Want to know what's going on in Florence?
Sign up for our monthly newsletter "The Florentine", to find out about upcoming events, deals and happenings!