The Florentine
Welcome to your new edition of "The Florentine". July is all about music with two major music festivals taking place in Fiesole and Pistoia. Both festivals are within easy reach of Florence and feature some of the biggest names in music. Pistoia is a beautiful little town just 30km north of Florence and can be reached in a little over 30 minutes by train. The Pistoia Blues Festival is one of the biggest in Europe and will feature Grammy award winner Joss Stone (replacing Lauryn Hill) and the debut of the super group Chickenfoot (ex Van Halen and Red Hot Chili Peppers members along with guitar god Joe Satriani). Estate Fiesolana is in full swing and will heat up even more with a rare performance from the founder of the The Talking Heads, David Byrne. If none of that gets you excited you can always stay in town and choose between donning a suit to go see Rigoletto or putting on the leather and headbanging to Motorhead! Choices abound and you'll only be limited by your preferences.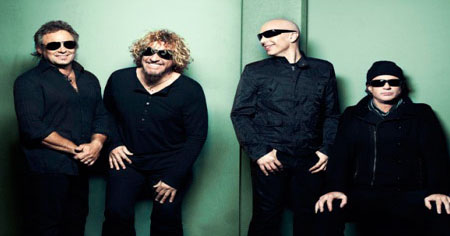 July 3rd - Chickenfoot – Just the sixth concert of the new super group Chickenfoot! Formed from two former members of Van Halen (singer-Sammy Hagar and bassist-Michael Anthony); the former drummer for the Red Hot Chili Peppers (Chad Smith) and guitar legend Joe Satriani, Chickenfoot released their self titled debut album less than a month ago. The band will headline the Friday night concert in the Piazza Duomo and are scheduled to go on at 10:30pm. With four rock legends on one stage this show promises to be explosive! Below is a link to get your tickets before they sell out:
July 4th – Joss Stone – Winner of the Grammy Award in 2007 as best R&B artist. The English singer-songrwriter will perform some of the biggest hits from her latest album "Colour Me Free" in the Piazza Duomo. Joss Stone's performance on Saturday night is replacing Lauryn Hill. Below is a link to get your tickets:
July 9th – Rigoletto – The classic opera by Verdi. Performed in the intimate setting of St. Marks Anglican Church by six singers in costumes and accompanied by piano. Rigoletto, the tragic story of the hunchbacked jester of the Duke of Mantua was performed for the first time in Venice at the famous Teatro "La Fenice" March 11, 1851. Rigoletto tries to hide his beautiful daughter Gilda from the duke and from the world. He is cursed by Count Monterone and plans to kill the duke with the help of the assassin Sparafucile. St. Marks is an amazing venue and you should not pass up an opportunity to experience any of their operas or concerts. Below is a link to get tickets:
July 16th – Motorhead – Legendary heavy metal band Motorhead will be playing at the Fortezza Da Bosso! Lemmy and company will be performing their unique style of punk infused heavy metal that has made them metal gods for the past 34 years. If you like things on the edgier side then this is a must see as they perform songs from nearly all of their 19 albums. Below is a link for tickets:
July 18th – David Byrne – David Byrne is back and better than ever! The Estate Fiesolana sizzles with their summer line up. The founding member of "The Taking Heads" has once again teamed with Brian Eno on a new record, "Everything that Happens will Happen Today", their first in 30 years. Their collaborations have been legendary and all the reviews are claiming their once lost formula has been found again. Byrne and Eno began their artistic relationship in the late seventies with three Talking Heads albums. To add to the excitement, the concert will take place in the ancient Roman arena in beautiful Fiesole. Below is a link for tickets:
Well, that's it for now. Keep an eye out for next month's issue because August has plenty of food and wine festivals taking place around the Florence area and much more! Thanks again for subscribing to"The Florentine", see you next month.
Ciao,
Glenn and Jeanne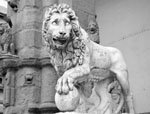 Festivals & Events:
Maggio Musicale Fiorentino- "Musical May"- Italy's oldest and most prestigious music festival.
Calcio Storico- A wild, almost modern day gladiatorial contest between two teams combining rugby, soccer and wrestling. Held annually between June 24-28.
Estate Fiesolana- "Summer in Fiesole" - Nearby Fiesole comes alive with a variety of dance, music and theater performances in their amazing ancient Roman theater. Events run through September.
Florence Dance Festival - International dance companies perform in the cities most beautiful outdoor locations, such as Piazzale Michelangelo and the Boboli Gardens.
International Antique Show - Held in mid-September in uneven years.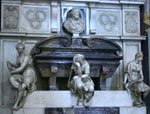 Want to know what's going on in Florence?
Sign up for our monthly newsletter "The Florentine", to find out about upcoming events, deals and happenings!