The Florentine
Hello everyone. Welcome to your new edition of "The Florentine"! May is one of the busiest times in Florence for festivals, music and the arts and this year is no exception. If you are planning to be in Florence in May, here are a few things you won't want to miss.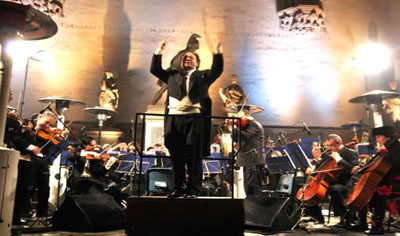 May 3 - Orchestra da Camera Fiorentina in Chiesa Orsanmichele - One of Italy's premier orchestras, Orchestra da Camera Fiorentina have performed over 1300 concerts to date. They are known to be one of the best chamber orchestras in Europe and are directed by Giuseppe Lanzetta who has conducted numerous renowned orchestras world-wide. Their repertoire contains both Chamber music and symphonic works and begins at 9:00pm.
May 5 - Romantic Arias and Duets in Chiesa Santa Monica (Church of Santa Monica) - Nothing would highlight a trip to Florence like an evening listening to amazing arias and duets performed in eighteenth century costumes in the beautiful Santa Monica church. You will be enchanted by the romantic setting of this beautiful church, bathed in candle light while listening to perfectly performed arias which will transform you back 200 years ago! Enjoy classic Florentine culture right in the city center. Performance begins at 9:00pm.
Ascension Day - The Festival of the Cricket (Festa del Grillo) Dating back to Pagan times, this Florentine tradition takes place in Cascine park where amongst the picnickers you'll find stalls selling caged crickets who are then released onto the grass. The ritual is supposed to celebrate the times when a suitor would bring a cricket to the door of their lovers and serenade them.
May 23 - Bonfire of the Vanities - Celebration of the death of the Domenican friar Savonavola, who preached against the renaissance and the ideas that flourished from that movement. Enjoying popularity at the time, he called upon all the citizens of Florence (artist Raphael among them) to bring forth works of art and books to burn on a bonfire. After a mass at Palazzo Vecchio there is a performance in the Piazza della Signoria.
These are a few of the events going on in May but there are plenty of other fun things going on. If you ever find yourself wondering what to do, just wander over to Piazza della Republica where there is always lots of people and activities. There are plenty of great cafes where you can relax and enjoy all the live music and performers that liven up the square. That's it for now, see you next month
Ciao,
Glenn and Jeanne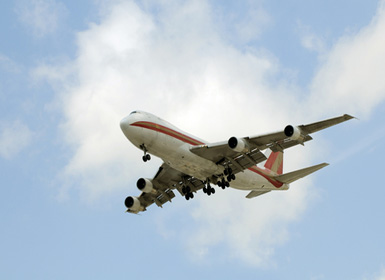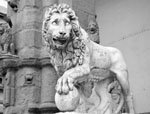 Festivals & Events:
Maggio Musicale Fiorentino- "Musical May"- Italy's oldest and most prestigious music festival.
Calcio Storico- A wild, almost modern day gladiatorial contest between two teams combining rugby, soccer and wrestling. Held annually between June 24-28.
Estate Fiesolana- "Summer in Fiesole" - Nearby Fiesole comes alive with a variety of dance, music and theater performances in their amazing ancient Roman theater. Events run through September.
Florence Dance Festival - International dance companies perform in the cities most beautiful outdoor locations, such as Piazzale Michelangelo and the Boboli Gardens.
International Antique Show - Held in mid-September in uneven years.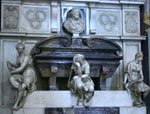 Want to know what's going on in Florence?
Sign up for our monthly newsletter "The Florentine", to find out about upcoming events, deals and happenings!